Infinity Games' next chapter: Announcing pre-seed round
NoviSad,Serbia–February14th,2023 – Less than a year ago, Srdjan Vukmirovic, a professor at the Faculty of Technical Science at Novi Sad, and Ante Medic, a master in Information Science, decided to work on a next-generation blockchain game.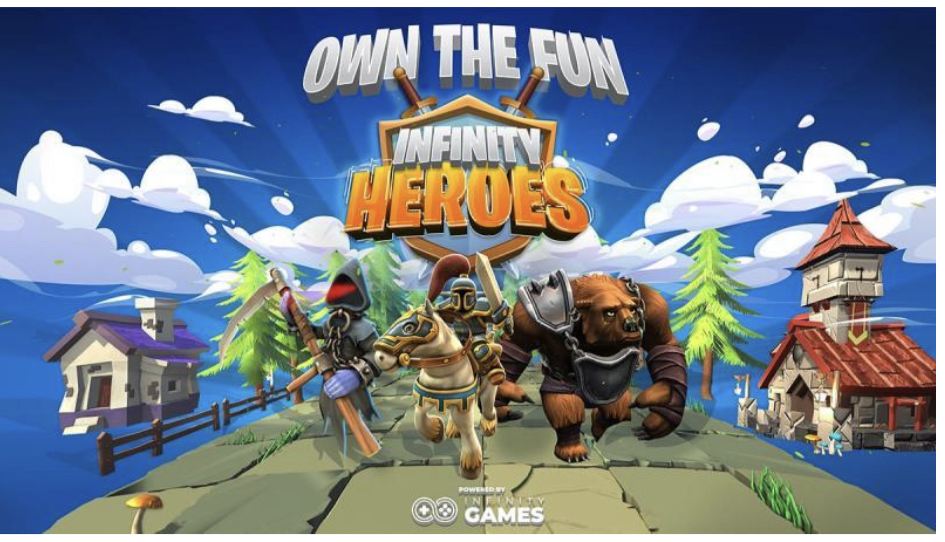 "Today's blockchain games are boring and below par and are not utilizing the full power of the blockchain technology."
– Srdjan Vukmirovic, Founder of the Infinity Games Very soon, the idea evolved into something much bigger.
"There is a huge need from the community for a decentralized and interoperable gaming ecosystem."
– Ante Medic, co-founder at the Infinity Games
And that is what Infinity Gamesare – anopenanddecentralizedecosystemthatallowscross-applicationinteroperability.
Infinity Games' unique proposal is that digital assets (NFTs) are linked to the ecosystem's graphical models and shared among participants (game development studios). This way, they will achieve cross-application interoperability because the same digital assets will have the same or similar look and feel across the different applications in the ecosystem.
Their approach solves several problems. Players will be attached to the digital assets they have collected and will be interested in trying them in different games or scenarios. Games will give usability and intrinsic value to digital assets, and while graphical models are shared among development studios, game development will be faster.
Another big problem they are tackling is the need for quality content in blockchain metaverses. Infinity Games are building the infrastructure that will allow true interoperability, including different metaverses, but will also revolutionize content creation.
Everybody in the ecosystem will be able to create the content, which also includes end users. If they create quality content for the ecosystem (game characters, props, maps, etc.), it will be picked by the community, and they will be appropriately incentivized.
They are also developing their first game called Infinity Heroes. It will be one of the most advanced blockchain tactical auto battlers. Alfa will be released by the end of Q1 2023.
Srdjan and Ante already got a grant of 300k EUR for their previous project, Prometheus. Prometheus will be a unique marketplace for copyright, and Infinity Games will use a big part of that technology.
Infinity Games are thrilled to announce the start of the pre-seed round, which will last until March 31st. For more info, visit the Infinity Games website or LinkedIn page.
Media Contact
Company Name: Infinity Games
Contact Person: Ante Medic | Co-Founder
Email: Send Email
Country: Serbia
Website: https://infinitygames.tech/