Raquel G Page's 'Holy Flock!: Everything Hidde Shall Come To The Light' sheds light on the history of youth being taken advantage of.
Critics have been praising the courage shown by Raquel in writing this masterpiece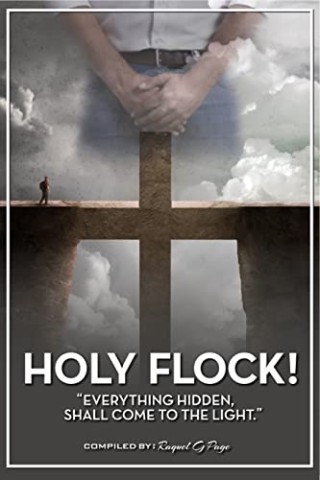 According to CDC, 1 in every 4 girls and 1 out of every 7 boys in the United States face abuse in one form or another. The irony is that most of the victims know their abuser, and many of these incidents take place in the home. Even with widespread media attention in past decades, the number of victims has escalated. The issue has only become more widespread with time, as evidenced by the rise in the number of victims each passing year.
One of the biggest contributing factors to this terrible phenomenon is the abuse that is happening at the place of belief. On average, 89% of those who identify as hard believers engage in illegal activities. More than half of the people who stand behind the pulpit engage in immoral behavior. It is now pervasive across all faith-based groups.
Deemed a vindication for all the victims who have suffered in their early years, Holy Flock!: Everything Hidden Shall Come To The Light by Raquel G. Page will penetrate the conscience that has been scorched. Every word will intensify the tone of an eternal Voice that is filled with deep contempt for actions that harm the defenseless.
In the words of Raquel G Page herself, "A Heavenly Father who also laments the division caused by most who hold Him responsible offers comfort and understanding. As honest disclosure finally takes hold in the unhealed crevices of a wounded soul, seeds are planted. The quiet flicker of truth's flame will start to establish the foundation for wholeness, like a still, small voice. Without a doubt, such a sharpened blade of punishment is clear, and the paragraphs of the entire piece contain seeds that call for the offender to repent."
Through her new book Holy Flock!: Everything Hidden Shall Come To The Light, Raquel is set to become the voice of the voiceless. She has ignited a flame of truth that will hopefully lay the groundwork for justice.
Her upcoming book 'In Your Nakedness, I Still Loved You,' dedicated to the victims who continue to strive for an entire lifetime in an effort to find answers, will definitely continue the saga.
To learn more about the book Holy Flock!: Everything Hidden Shall Come To The Light, visit: https://www.holyflock.org/product/holy-flock-everything-hidden-shall-come-to-the-light-2/
Media Contact
Company Name: RGP Books, LLC
Contact Person: Raquel G Page
Email: Send Email
Country: United States
Website: holyflock.org/