Don Aapo Releases New Track 'Intensity' on Veneto.Fi and Other Popular Streaming Platforms for All the Cat Lovers Out There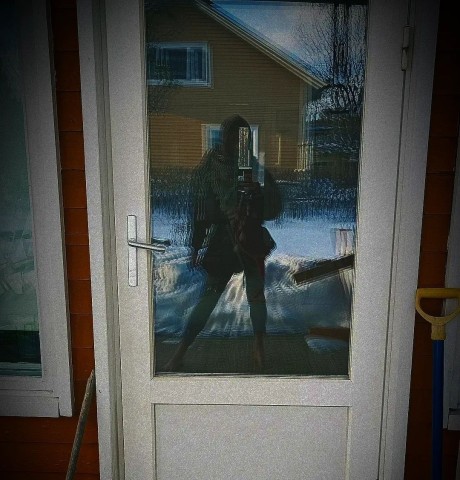 Don Aapo is all set to drop his latest track, "Intensity," which he has dedicated in honor of cats. The song will soon be available on various music streaming platforms, with the preview already live on Spotify here https://open.spotify.com/embed/track/5l07oQiMOf0u0RiAPcM09J
Standing out among other emerging musicians with his electronic twist, Don Aapo's new release promises an exciting blend of dance, EDM, and DJ vibes that will get you grooving immediately.
With a target audience comprising mainly millennials aged between 20-30 years old who are frequent visitors at raves or love electronic music, Don Aapo's "Intensity" promises to ignite their passion and create an unforgettable experience.
Don's love for cats inspired him to create this stunning piece as an ode to these creatures whom he holds dear, demonstrating his unique musical talent with its electrifying beats. When asked about his inspiration for "Intensity," Don explains that he wanted this song to be an upbeat tribute explicitly dedicated to cats, as they are often overlooked but deserve recognition in their own right.
"We're excited about this release," said Don Aapo. "This is our way of spreading the love for the unsung friends in many households around us—cats! The track 'Intensity' has been crafted with a lot of love, passion, and attention-to-detail so fans can expect a unique experience when they listen."
Don Aapo describes himself as being part of Veneto.Fi's art tribe—people united by the passion for great music. The lyrics are written mainly by Don himself, allowing his audience to feel fully immersed within each of his compositions as he tells stories through electronic sounds inspired soulfully from within. He kindly requests credits if used on other platforms or projects.
Remember not to miss out on an electrifying listening experience; keep your eyes peeled for the drop soon available on various music platforms, including Veneto.fi, Spotify, YouTube channel, and others, and immerse yourself in some thumping beats and alluring tunes that will surely get you up on your feet.
For more information, visit Don Aapo's official site Veneto.FI, or follow him on his Instagram page @don_aapo, Youtube channel https://youtube.com/@venetofi, and Twitter handle @AapoDon on social media platforms. Fans can connect with the artist through these links or listen to "Intensity" directly from Spotify: https://open.spotify.com/artist/22mYB8piJwaOoq1UWJshH0
About Don Appo and Veneto.FI:
Don Aapo is a rising star in the world of electronic music. He has developed an impressive fan following due to his extraordinary talent for producing unique soundscapes that captivate listeners and raise spirits.
The artist established Veneto.Fi as his blog and e-commerce platform, where he publishes most of his lyrics. The site serves as a community for those looking to explore their inner creativity through art and purchase some amazing, awe-inspiring artwork from various creators, including Don Appo.
Media Contact
Company Name: Veneto.fi
Contact Person: Don Aapo
Email: Send Email
Phone: +358504959761
City: Helsinki
Country: Finland
Website: www.veneto.fi