Interview with Shaz Shafiq, the founder of Transform Learning Academy that helps professionals fast track their career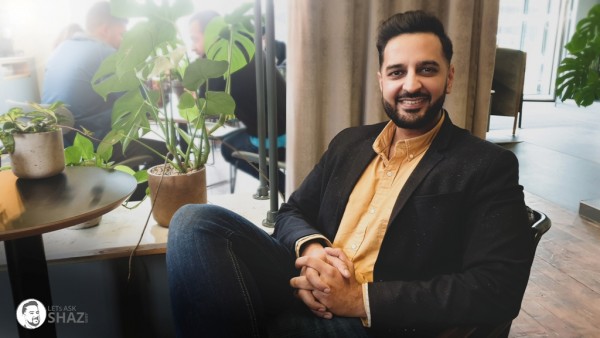 Shaz Shafiq is a career strategist and coach who helps professionals fast track their career into business analysis, project management, cybersecurity, and data analysis. With a mission to help aspiring individuals and fresh graduates in developing their careers, he founded Transform Learning Academy to offer courses and programs that not only provide a qualification but a 3-month internship experience as well as complete job and contract placement support. Shafiq rather had humble beginnings with no seed funding or experience into the business world yet he managed to secure a £150k contract by the age of 25, working for the top 4 accounting firms in the world.
In this exclusive interview, Shafiq talks about his entrepreneurial journey so far and how his academy is transforming careers and businesses.
Interviewer: Give us a brief about your background and entrepreneurial journey so far.
Shaz Shafiq: I started my career as a university graduate with a 2:2 degree in economics. Economics taught me the concept of money, but it didn't teach me how to make money. Straight out of university, I ended up in 3 jobs, a day job, a night job, and a weekend job. Working in excess of 90 hours a week to make ends meet. After speaking to my dad, I realized I am working hard but not working smart. So I quit the day job and the weekend job. I decided to apply and get into contracting based work for banking. Within 2 years I managed to secure a six-figure contract.
Once I learnt and understood how to work my way to the top of the ladder with limited experience. I started helping all my family and friends who are all now earning in excess of £60k+. This is when Transform Learning Academy was born, to help and show professionals how they can fast track their career.
Interviewer: Tell us something about your venture Transform Learning Academy.
Shaz Shafiq: We have tested and perfected a series of programmes over the past 2 years where we not only provide qualifications, but we also provide 3 months of internship experience and full job placement support using our powerful lighthouse approach to applying to jobs. The most important thing I have learnt during my journey is, it is always better to learn from those who have already done it, than textbook trainers. It makes the biggest difference in achieving results!
Interviewer: What kind of courses and programs it offers?
Shaz Shafiq: We specialize in helping professionals upskill or switch careers into Business Analysis and Project Management. We are a fully accredited training organization with over 30 years of combined experience.
Interviewer: What makes you stand out from your counterparts?
Shaz Shafiq: Our counterparts do not offer 3 months remote, part-time internship experience with real-time clients, nor do they provide ongoing support in securing a job.
Interviewer: What kind of consultation services you provide for professionals and businesses?
Shaz Shafiq: We predominantly focus on career transformation. Our customers range from professionals working in call centres, to those who are sick and tired in their current professional job and now looking to get to the next level.
Interviewer: What can one expect from your upcoming free training on how to become a business analyst?
Shaz Shafiq: I will uncover the perfect strategy on how anybody can become a business analyst without having the relevant experience and without gaining all the fancy qualifications. In the free training I will cover:
– What is the ultimate qualification required to breakthrough.
– How to become a BA without having the direct experience.
– How to access 70% of the jobs and contracts that are not even advertised.
Tune in to find out more: https://www.letsaskshaz.com/webinar
Media Contact
Company Name: LetsAskShaz
Contact Person: Shaz Shafiq
Email: Send Email
Country: United Kingdom
Website: www.letsaskshaz.com/webinar