Unique Art Pieces by Barbara Kimmerle to Fill an Underserved Niche in the World of Art at AK Galerie in Berlin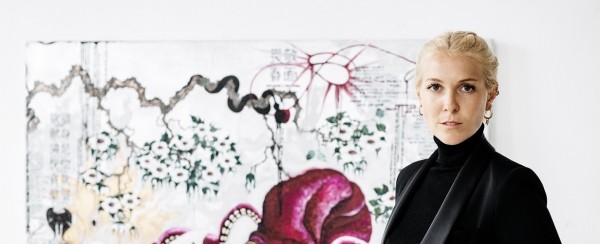 In photo: Anna Kimmerle
Anna Kimmerle, an expert clinical psychologist has now turned a gallerist, after her sister Barbara Kimmerle, a talented painter, inspired her to create a platform that sells timeless paintings by notable artists. Anna recently launched the AK Gallery Berlin on November 23, in the heart of Berlin along with its own international online art store www.ak-galerie.com/. The opening event was highly successful with hundreds of visitors marking their presence. The motivation from her sister and a lifelong love for contemporary art inspired Anna to start her own gallery and a subsequent online art store through which she offers amazing paintings not only local but international customers too.

In photo: Barbara Kimmerle
Anna believes that that art does not always have to please but to move a soul, which is why through her new venture AK Galerie Berlin, she is aiming to shake the art world with a focus on showcasing extraordinary art. One of the notable artists from the online art store is Barbara Kimmerle, the older sister of the gallery owner who instilled a passion for her in her sister as well. Born in 1972, Barbara is a groundbreaking painting artist known to depict her unique perspective towards the world in her paintings. Her figurative painting style mixed with artistic typography is absolutely unique and widely recognizable as something of its own kind.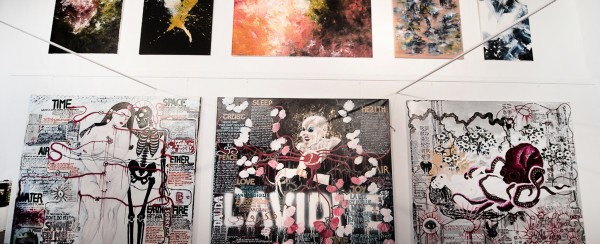 After years of successful exhibitions in Paris, Istanbul, Buenos Aires and many other major art centers around the world, Barbara made her debut in Berlin through AK Galerie. Some of the other talented artists featured on the gallery are Alt Otmar known for his colorful sculptures and paintings mostly depicting animals and people; Elisabeth Schmitt, known for her universally applicable motifs and themes in an abstract painting-style – acrylic on canvas; and old masters like Otto Dix (1891 – 1969), the German painter and printmaker known for his ruthless and harsh depictions of German society during the Weimar Republic and the brutality of war; Gottlieb Daniel Paul Weber (1823 – 1916), a German artist who painted urban genre scenes and the still existing rural landscape around Munich.
Through its online art store, AK Galerie is reaching art lovers worldwide. Every original artwork can be ordered as the original painting or custom art print on individual inquiry.
Check out all the paintings and more information about AK Art Galerie Berlin at ak-galerie.com.
Media Contact
Company Name: AK Galerie Berlin
Contact Person: Anna Kimmerle
Email: Send Email
Country: Germany
Website: www.ak-galerie.com